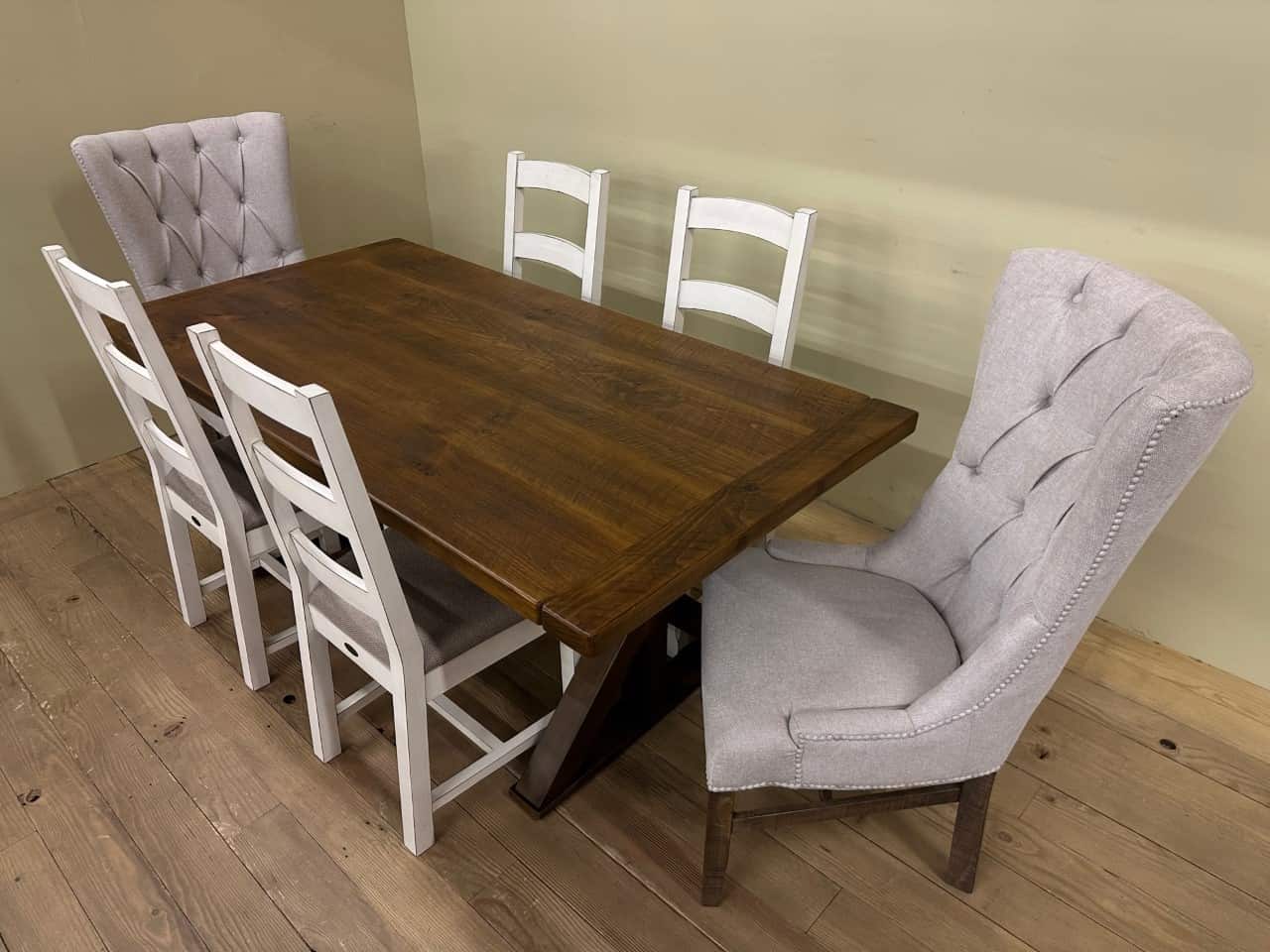 Enhance any dining room space with our beautifully crafted American Collection tables. These modern reclaimed wood dining table are expertly designed using solid, quality wood, these rustic log dining room tables has unique markings of rich history. These reclaimed wood dining tables has unique characteristics that make it one-of-a-kind – a perfect touch for your modern used wood dining table or rustic dining room.
Butterfly Leaf Extension Tables
Entertain a small gathering or invite the entire family over – the Butterfly Table Complete Dining Sets.  These are antique reclaimed wood dining table, perfectly suited for an intimate dining experience for four guests, or easily transform the elegant old wood dining table into a rustic restoration dining space for eight!
Beautiful rustic wooden table finishes, these unique wooden dining table, complement any room, wood furniture or design preference – choose the perfect table size for your dining area and complete it with six or eight chairs.
The Rustic Timber Collection
The Rustic Timber collection is our exclusive line of imported tables. These reclaimed wood dining table for your formal dining area are offered in a variety of sizes and come as complete sets including up to twelve chairs. All Rustic Timber Collection dining room tables and kitchen tables are currently on sale plus you'll receive a free area rug of your choice with your purchase.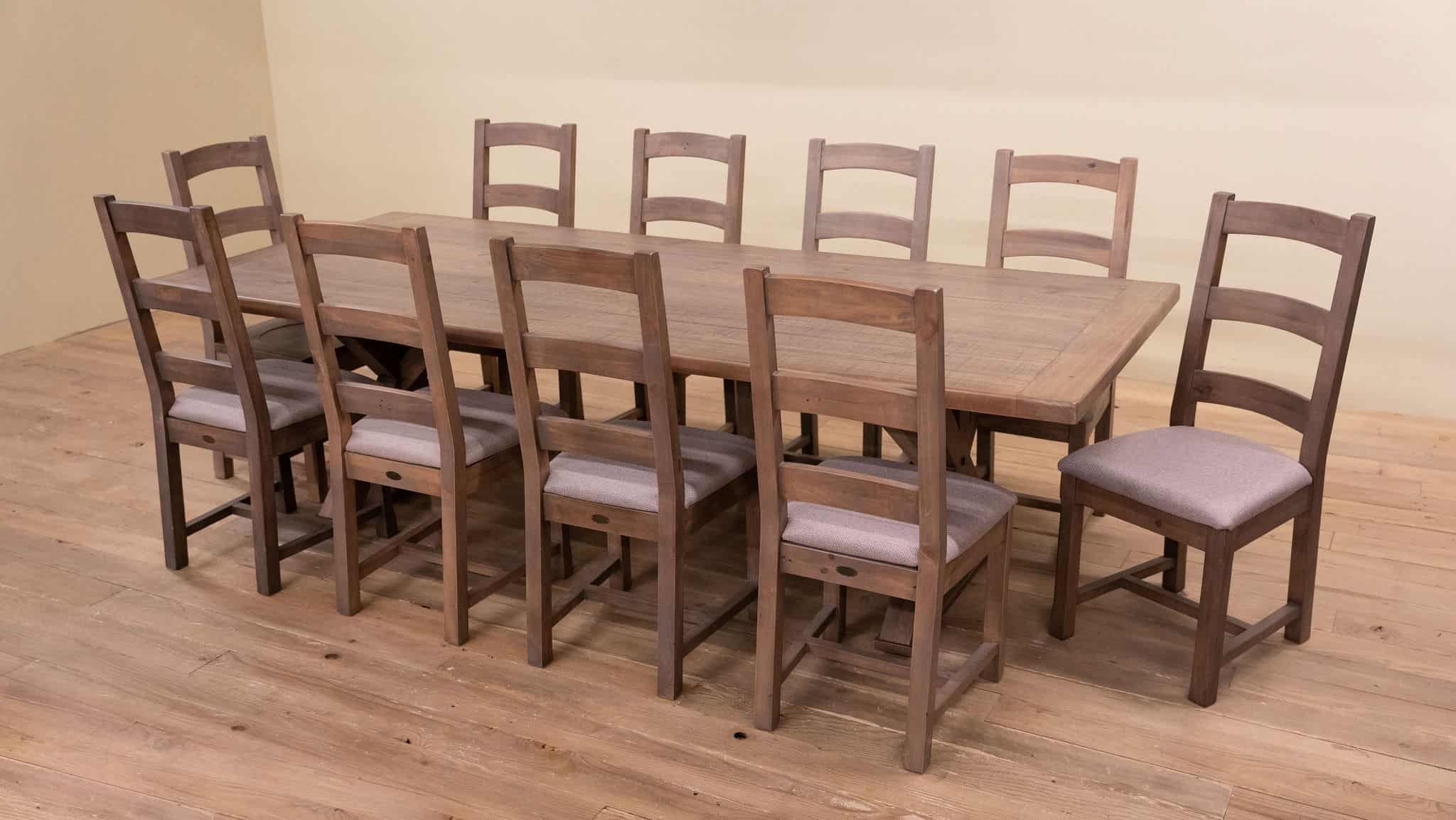 Our Farmhouse Collection table tops are a solid 2" thick, made with solid reclaimed wood. These dining tables are cleaner and more consistent in color, texture and appearance than our other collections. This farm table collection is available with company board leaves. Leaves are 15" each and can be purchased as a set of 2 or just one. They attached on the ends of the table and need to stored separately when not in use. It is $590 for a set or $295 for one
Get a
with every table or table set!